Medical grade power supplies from Avanti are extremely versatile units suitable for a large range of non-patient contact medical applications, IT equipment and general electronic use in a medical environment. Ranging from power adaptors and desktop power supplies through to miniature units and open frame modules, Avanti can always deliver the right power supply for your needs.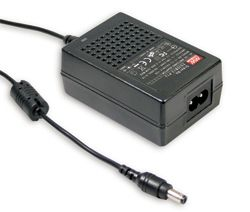 Our high quality range of medical grade power supplies are available as General PCB, on board, enclosed and desktop and range from 5W through to 450W. They are all specially designed with low leakage current or low no load power consumption, with protections against short circuit, over load and over voltage as standard.
All of Avanti's medical grade power supplies fully comply with a medical industry safety standard and are highly robust and reliable.
Not what you were looking for? Just give a member of our sales team a call.
MEDICAL INDEX

Model

Power Watts

Model

Power Watts

5W

 

 

 

75W
5W

 

 

 

 75W

10W

 

 

75W

  PM-10 Series
10W

 

 

 

  90W
15W

 

 

 

 100W

15W

 

 

120W
 GSM18B
 18W

 

 

 120W

20W

 

 

120W

20W

 

 

 

 120W
25W

 

 

 

160W
16.5 – 30W

 

 

 

 160W
30W

 

 

 

 160W

36W

 

 

200W

40W

 

 

200W

45W

 

 

200W

45W

 

 

200W

45W

 

 

200W

24 – 50W

 

 

200W

60W

 

 

300W

65W

 

 

450W

65W

 

 

600W

65W