The DIN Rail Power Supply range from Avanti Power Repairs offers 10W to 960W of power, with output voltages from 5 to 48 Volts. All are of fanless design but each series has its own unique functions and input characteristics whether it be wide or high input range or single, two or three phase operation.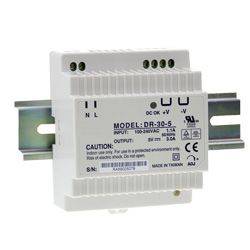 All of our DIN Rail power supply products are designed to be installed on DIN rail TS35/7.5 or 15 and the majority are available with built-in PFC; other features include low no load power consumption, high efficiency and DC OK relay contact. Some of the larger DIN Rail power supply units also have parallel function so that current sharing can be achieved, creating installs of up to 3840W.
Designed for industrial, process control and automation applications our DIN Rail power supply range meet the requirements of UL508, for industrial control equipment and should offer you the power solution you require.
Not what you were looking for? Just give one of our sales team a call.